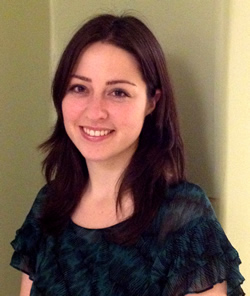 Dr. Melody Ashworth, Ph.D., C.Psych., is a registered Psychologist. She obtained her doctorate degree in School and Clinical Child Psychology from the University of Toronto in 2014 and received dual registration as a Clinical Child and Adolescent Psychologist and School Psychologist from the College of Psychologists of Ontario. Her primary client groups include children, adolescents, emerging adults, parents, and families.
She obtained most of her clinical and research training here in Toronto, Ontario, working in community mental health and school settings including Surrey Place Centre, Hincks-Dellcrest Centre, and The Toronto District School Board. She completed her doctoral clinical internship at the Hincks-Dellcrest Centre where she primarily trained in the areas of assessment and treatment of children and adolescents, trauma, and complex developmental trauma.
Dr. Ashworth's clinical work focuses on children and adolescents who experience distress related to learning, attention deficit hyperactivity disorder, anxiety, depression, trauma, behavioural problems, attachment or interpersonal difficulties, and emotional self-regulation. She also has extensive clinical experience working with individuals with various disabilities including intellectual and physical disabilities from her time at Surrey Place Centre. At The Willow Centre, Dr. Ashworth provides individual child/adolescent therapy and dyadic child-parent therapy, parent counseling and consultation. Additionally, she conducts comprehensive psychological assessments of children and youth, including psychoeducational and social emotional assessments. Dr. Ashworth approaches therapy from a person-centered perspective and will collaboratively work with families to better understand how their child's emotions, thoughts, and attachment history impact their child's functioning. Her approach is tailored to individual needs and she uses an integrative approach to treatment incorporating elements of interpersonal, psychodynamic, cognitive behavioural, and play-therapy-based modalities.
Dr. Ashworth is at the Willow Centre on Thursdays, Fridays, and Saturdays.
e-mail: mashworth@thewillowcentre.com
phone: 416-250-1540 x 23