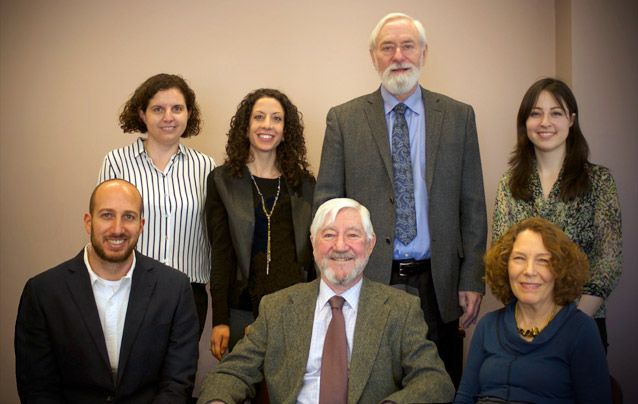 At The Willow Centre we are dedicated to providing the highest quality psychological services to children and their families. We are a team of professionals with extensive specialized training in psychology and many years of experience in the psychological assessment and treatment of infants, children, and adolescents. We work together with you to restore or enhance your child's emotional and social well-being and capacity to learn. We are dedicated to providing service that reflects the highest standards of professionalism and current knowledge in the field.
---
Consultation
Consultation is an important aspect of the work we do here at The Willow Centre. We have often found it possible to help children through ongoing work with their parents.
Assessment
Psychological Assessment is a process of testing that uses a combination of techniques to help arrive at some hypotheses about a person and their behavior, personality and capabilities.
Therapy
In general, the Willow Centre team is prepared to address the full range of problems and difficulties experienced by infants, children and adolescents.
Working Together to Help Your Child's Emotional, Social, & Educational Well-Being
News
How Anxiety Leads to Disruptive Behavior

(5/16/2018)

-

Caroline Miller from the Child Mind Institute has written a good article for parents and teachers about how Anxiety Leads to Behaviours.  An excerpt: Anxiety manifests in a surprising variety of ways in part because it is based on a

Lonely, Isolated, and Misunderstood': Some comments on Asperger's disorder, by Dr. Holloway

(6/14/2017)

-

Some of Doctor Holloway's comments on Asperger's disorder were published in the June 2017 edition of the journal of the British Association for Counselling and Psychotherapy – Children and Young People. Lonely, isolated, unwanted, mocked, shunned, rejected, denigrated, despised, ostracized,

Spring Updates

(4/27/2017)

-

We've updated or Assessments Section.  The updates include the addition of ADHD, Gifted, and Developmental Assessments, the inclusion of price ranges, and a few other changes.
Q & A
Child with Sad Feelings

Q

At times, my six-year-old son seems to be intensely sad. For example, today the story of Puff the Magic Dragon left him in tears. Other times, sadness will just seem to sweep over him and he'll be non-communicative, maybe just wanting to be held. I have a history of depression myself, and I hate to think he's destined to suffer in the same way.