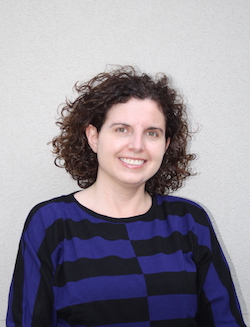 Mirella Pugliese received her Ph.D. in School and Clinical Child Psychology from the University of Toronto in 2007. She has extensive training and several years of experience in providing assessment and treatment of infants, children, youth and families. Ms. Pugliese trained at various settings including the Hincks-Dellcrest Centre, where she worked with infants, preschool-age children and school-age children, as well as in the outpatient Child and Family services at the Credit Valley Hospital. In addition, Ms. Pugliese has experience working with children and youth with emotional and development disabilities at Surrey Place Centre.
Mirella Pugliese's research interests and specialized training have focused on working with young children and their parents. Her doctoral dissertation, conducted at the Hincks-Dellcrest Centre, examined the emerging attachment relationship between newly adopted previously institutionalized infants and their adoptive mothers. Moreover, Ms. Pugliese has specialized in parent-child psychotherapy through training in Watch, Wait, and Wonder.
In additional to her clinical work, Ms. Pugliese enjoys cross-country road trips with her family, and photographing landscapes and the beauty of nature from different perspectives. She also enjoys bike-riding, tennis, and watching the Toronto Blue Jays.
e-mail: mpugliese@thewillowcentre.com 
phone: 416-250-1540 x28