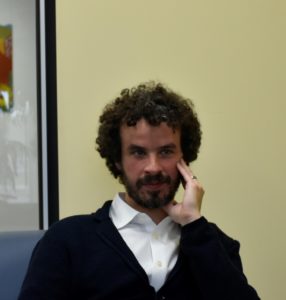 Dr. Alan Rokeach holds a Ph.D. in School and Clinical Child Psychology from the University of Toronto. There, his research focused on the interpersonal relationships of adolescents with Attention-Deficit/Hyperactivity Disorder (ADHD). He has trained and worked in French and English in a variety of settings, including the Hincks Dellcrest-Centre, the Hospital for Sick Children, the Toronto District School Board, Mackenzie Health Hospital, Oshawa Psychological & Counselling Services, the University of Toronto, and the Miriam Foundation.
Dr. Rokeach has extensive research experience and clinical training in the assessment and treatment of children, adolescents, and families from distinct cultural and socio-economic backgrounds. His clinical work focuses on supporting children, adolescents, and families facing a range of difficulties including learning problems, anxiety, depression, obsessive compulsive disorders, autism spectrum disorders (ASD), Attention-Deficit/Hyperactivity Disorder (ADHD), paediatric cancer, and complex developmental trauma.
At the Willow Centre, Dr. Rokeach conducts comprehensive psychological and psychoeducational assessments and provides individual child/adolescent therapy and dyadic child-parent therapy He strives to create a therapeutic environment built on safety and trust where children and parents can freely express themselves, feel understood, and explore feelings and thoughts around the origins of their concern. Dr. Rokeach's therapy approach is integrative and builds upon a collaborative therapeutic relationship. He integrates various therapy modalities (psychodynamic, play-based, family systems, and cognitive behavioural) to tailor treatment to clients' unique needs, goals and preferences.
The breadth of Dr. Rokeach's experiences has taught him that individuals both respond to environmental influences, as well as, create, change and are simultaneously affected by their environment. It has taught him that helping others is not only enriching in and of itself, but that we as a society have a social responsibility to give back. Beyond his clinical interests, Dr. Rokeach enjoys spending time with his young family, painting, following sports, and playing poker.
e-mail: arokeach@thewillowcentre.com
phone: 416-250-1540 x29