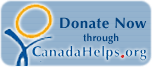 The Willow Centre Child & Family Foundation is a charitable organization that has been established to provide financial aid to address the gap that exists for those families without sufficient financial resources to access needed psychological assessment and treatment and to deal with academic and learning difficulties that often accompany social-emotional problems.
Our immediate objectives are to provide treatment to children and families as set out below:
Re-integration into the family through parent-child psychotherapy of children who have been briefly apprehended by a child protection agency, or whose family is under voluntary supervision.
Psychological treatment and educational support for those children experiencing learning difficulties as well as social-emotional difficulties.
Intensive individual treatment (i.e., more than once per week) for children who have not responded to briefer forms of treatment, and whose difficulties have become entrenched to the extent that normal academic and/or social-emotional developmental progress is impeded.
Our long-term objective is to establish a therapeutic nursery school which would offer integrated psychological and educational treatment.
Charitable number: 83791 6147 RR0001
You can donate here through Canada Helps.