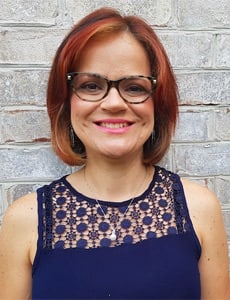 Dr. Karina Zorzella has extensive experience working in a variety of clinical settings. She has a special focus on working with infants, children, adolescents, and families experiencing difficulties with emotion regulation, behaviour, anxiety, mood, and developmental trauma. Her approach builds upon a collaborative therapeutic relationship and integrates elements of psychodynamic, play-based, family systems, and cognitive behavioural therapy modalities. She offers services in English and Portuguese.
Dr. Zorzella holds a Ph.D. in Clinical-Developmental Psychology from York University where she has studied the role of attachment, therapeutic alliance, and emotions in the context of trauma therapy with children and adults. Dr. Zorzella has trained at the SickKids Centre for Community Mental Health (formerly The Hincks-Dellcrest Centre) where she specialized, among other areas, in the assessment and treatment of infants and pre-school aged children, as well as families dealing with developmental trauma. Dr. Zorzella also trained at CAMH, Women's College Hospital, ROCK, and Peel Children's Centre where she conducted assessment and treatment of children, adolescents, and adults seeking support for a wide range of difficulties. She undertook further training in child psychotherapy at the Canadian Institute for Child and Adolescent Psychoanalytic Psychotherapy (formerly the Toronto Child Psychoanalytic Program).
Aside from her clinical work, Dr. Zorzella enjoys movies, music, travelling, reading, and spending time with her family.
e-mail: kzorzella@thewillowcentre.com
phone: 416-250-1540 x29